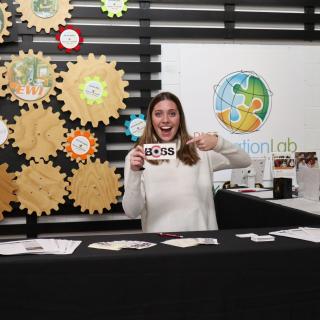 The Best of Student Startups (BOSS) Finale will be held on Thursday, Nov. 17 at 5:30 p.m. in the WOSU Studios space. The winning team is awarded funding to support the business venture and an automatic invitation to be one of eleven ventures invited to pitch at the spring 2023 President's Buckeye Accelerator Pitch Finale.
During the fall semester, students are provided valuable information and coaching to help get startup ideas off the ground through a series of interactive workshops, including identifying the problem, customer validation, market research and more. Over the course of the semester, 42 teams participated in the workshops.
The finale features the five final individuals and teams pitching their ideas to a panel of expert entrepreneurial judges. Teams will have seven minutes to make their best pitch and be assessed on presentation skills, slide deck, problem opportunity, solution, execution, strategy and next steps.
If you are attending the finale, please RSVP today.