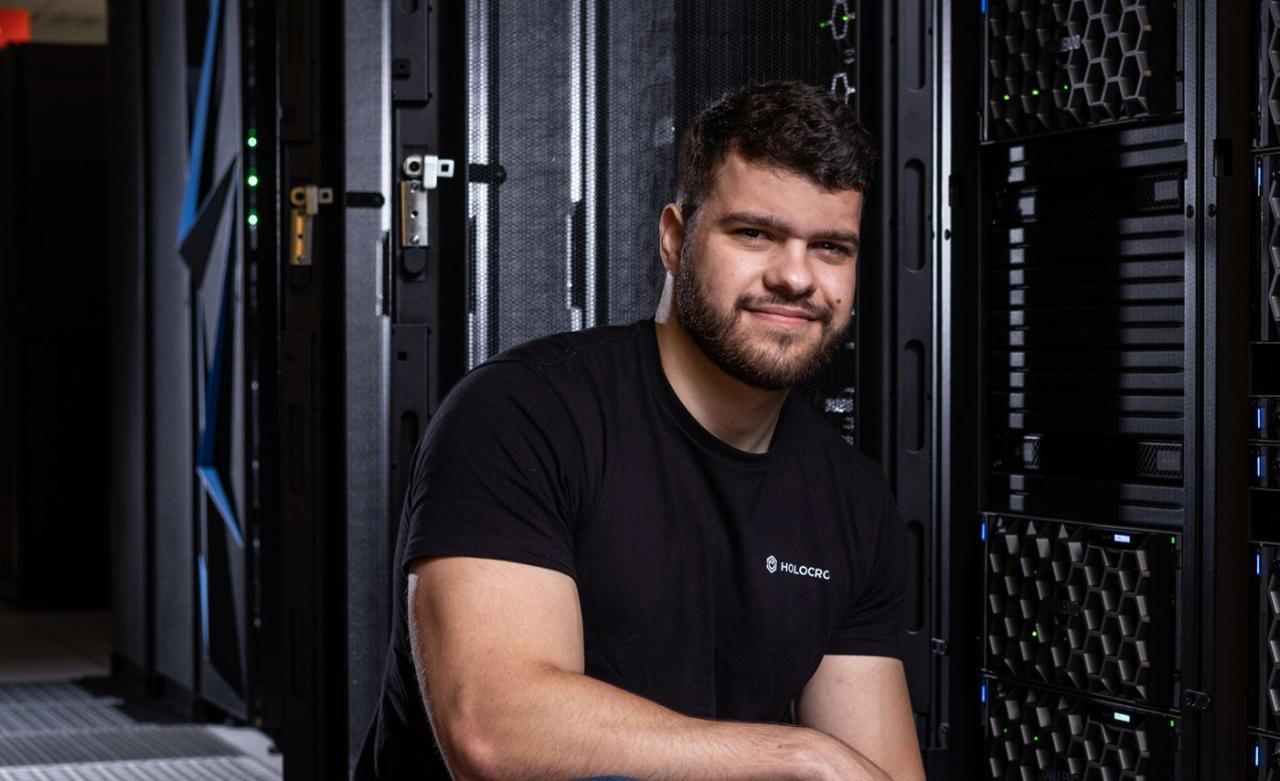 Holocron Technologies, a pioneering provider of comprehensive science and technology information, has achieved a significant milestone by successfully raising $1.5 million in pre-seed funding. The investment round was led by New North Ventures, with participation from renowned investors, including Winklevoss Capital, Wilson Sonsini Investments, Fulcrum Venture Group, Sica Ventures, OneSixOne Ventures, FiDi Ventures, Syndicate 708, and private individuals.   
"It is going to help us increase our cloud computing capabilities," said Addam Jensen, who graduated from Ohio State in May. "It will also secure more customers and work with more Fortune 500 entities to proliferate the software we create." 
Holocron Technologies participated in the first-ever cohort of Ohio State's President's Buckeye Accelerator. The program was created to give students interested in creating their own companies the skills, resources, and training. The company was selected to receive $50,000 for its performance throughout the program.   
"Ohio State is committed to helping our students realize their dreams and create a better world by providing them with the mentorship, tools and funding to develop their ideas and sustain their startups.  We are so proud of what Addam and the Holocron team have accomplished." 
By harnessing the power of machine learning, the company empowers users with a comprehensive understanding of the science and technology information landscape. This cutting-edge software enables users to effectively track global technological advancements, extract valuable insights and generate comprehensive reports. The wealth of knowledge and opportunities Holocron Technologies received from the President's Buckeye Accelerator has proven instrumental in propelling the company's progress. Leveraging the program's guidance and resources, the startup emerged as a standout participant, attracting the attention and confidence of investors. 
"Mentorship is everything--learning from people who are more experienced than you are," Jensen said. "You have to be connected to the right people. There are mentors who will help you out." 
Holocron Technologies aims to revolutionize information accessibility, empowering America's industrial base to drive progress, enhance knowledge security, and contribute to a better world. The company aims to bridge critical capability gaps that pose risks not only to national security but also America's economic competitiveness and global leadership. The secured funding will empower Holocron Technologies to develop its cutting-edge platform further and expand its market reach.