LaunchpadOSU empowers students to confidently pursue entrepreneurship ideas.

Founded in 2018, LaunchpadOSU is designed to be an accessible way for students of all majors to get a taste of the entrepreneurial process through experiential learning. It encourages participants to see the world opportunistically, look for ways to make improvements constantly, and act on beliefs to change their environment. 
LaunchpadOSU is a free student-run startup weekend scheduled for February 24-26, 2023.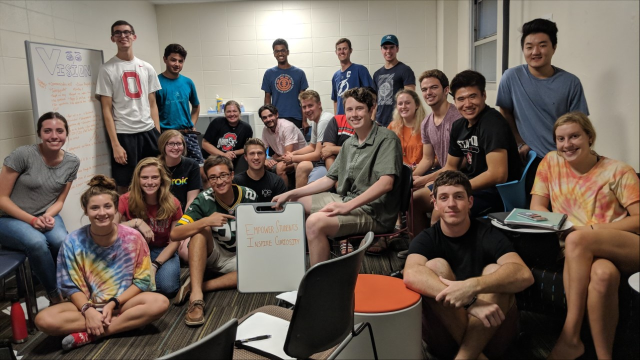 Students gain hands-on experience by: 
Forming teams with fellow LaunchpadOSU participants 

Collaborating with LaunchpadOSU teammates to brainstorm a new business idea 

Executing the pitch development process from start to finish – writing problem statements, studying the market, creating customer surveys, and crafting the narrative 

Working with an experienced team of mentors 

Pitching their idea to judges for prizes 
Teams may choose to move forward with their business idea after the weekend. 
Students from all academic disciplines are welcome to participate. Previous experience relating to entrepreneurship is not needed.
Registration will open in January 2023. Please contact the LaunchpadOSU planning team for additional information or questions.